It Takes a Team
Gallatin Laundry is located in Bozeman, Montana, they provide personal laundry, dry cleaning, and commercial laundry including; uniform rental, walk off matts, restaurant linens. Shawn O'Connell, Gallatin Laundry owner said,  "My experience with Dana, [at Mendenhall Laundry] has always been really good. We use Cameron and Scott for lots of parts and equipment. They are easy to get ahold of, and very knowledgeable. Todd Murphy is our service rep, he is always very quick to get up here when we need help. We have purchased lots of equipment, from Mendenhall, including washing machines, presses, and dry cleaning. Even though they are in Salt Lake city, they are considered local because of how quickly they get products up here. Overall its a great experience knowing how quickly and accurately we can get parts and equipment up here."
---

The Heart Beat of a Hotel is the Laundry System
"Laundry is the heart and soul of a hotel business. It is the heartbeat of this place. If I loose my laundry, we aren't renting rooms."
Ruby's Inn is located one mile outside of Bryce National Park and boasts the largest laundry facility south of Salt Lake City. Ruby Inn's housekeeping and maintenance operator, Karl shares, "If it wasn't for Mendenhall Laundry, we couldn't stay going. When we are at full capacity we do 19 tons of laundry a day. [That includes] 3,000 pillowcases a day, and triple sheets on 700 beds. Without the equipment we would never stay going like we do.  [We have] a big facility. It takes a lot of help from people like them."
Each winter Mendenhalls works with Ruby's Inn for seasonal maintenance, so they are prepared for the summer busy season. Mark from Mendenhall goes into the laundry system and ensures that it is productive and fine-tuned at capacity. That process requires a bit of tearing apart and rebuilding.
Karl said about the maintenance process, "[Mendenhall] won't put it back together until it is done right. That's the type of people they are. They don't cut corners. They do everything when they are here. When we do major maintenance, I depend on them. Without that help we are crippled."
"[As a hotel] you don't just go buy a washer and dryer like you can do at home, but not here. We have 13 BIG BIG washers, 8 BIG BIG dryers, and a special iron and folder."
Another bonus of the Mendenhall setup at Ruby's Inn, "We only handle the linen once." The linens go into the washer, the staff manually puts it into the dryer, where it is dried, fed into the edger where the sheets are stretched, ironed and sent to the folder. They then come out stacked and ready for service, as they are organized by housekeeping for the various bed sizes.
– Karl, Housekeeping and Maintenance Operator, Ruby's Inn, Just outside Bryce Canyon National Park
---

From Saving Lives to Sanitizing Linens at Intermountain Healthcare
When you go to the hospital to see a doctor, have a surgery or welcome home a new baby, the last thing on your mind is the laundry. Not for Daryl Jemmett, Maintenance Manager at Intermountain Central Laundry. He is responsible to ensure the clean delivery of 65,000 pounds of laundry per day! All of the linens for Salt Lake City's IHC hospitals, the University of Utah hospital and The Huntsman Cancer Institute comes through this gigantic facility 6 days per week. Daryl shares, "Mendenhall furnished all the equipment to do that. They sell and service all that equipment. Their parts department keeps us in business. It requires a lot of parts to keep going."
"The system [we have] is going on 13 years now. It is not like your home washer that you replace 5-6 years. It will probably last 20 years. There is a lot of equipment. It is a huge place." This laundry facility is so large that the whole process from delivery, washing, drying, stretching, ironing, folding, sorting, and delivery is spread across a one-acre facility.
Jemmett said, "[The guys at Mendenhall] are personable, easy to work with, and they listen. They are concerned that we are getting what we want, and what will fill the need. They are genuine people. They are the kind of people that you like to do business with. They are honest, the kind of folks that are people first, and business second sort of thing. The parts guys are really knowledgeable, they are really good. There is very little negative I could say about them. The whole crew, the whole outfit is good. From lowest on the totem pole to the owners are great guys."
-Daryl Jemmett, Maintenance Manager, Intermountain Central Laundry
---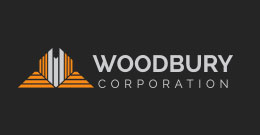 Over 22 Years of Laundry Service
Woodbury Corporation owns and manages hotels in Utah, Idaho and Nebraska including over 1,400 rooms. Mendenhall Laundry is responsible for designing, implementing and maintaining the laundry facilities in all of the Salt Lake City hotels including; Marriott, Hilton and Radison; and for an Idaho Falls hotel.
Dan Maynard is the director of hotel engineering at Woodbury Corporation. He said, "We have been using Mendenhall for 22 years. [They are] very good to work with. If there is a problem, they can fix it in a very short time. If I have problem, like a bearing going out on a washer or dryer, they come to fix it fast. They are very responsive."
The laundry facility in each hotel handles the washing, drying, pressing and folding of all the linens each day. Some hotels have two 60 pound washers, others have three. Some hotels have three 75 pound dryers, others have four, depending on the number of beds. In addition, many locations offer a coin operated laundry system for their guests, all of which Mendenhall has designed and provided. The process is systematized and automated to maximize productivity for the staff, and create profitability for the hotel.
website: www.woodburycorp.com
---
Over 30 Apartments Creates Lots Of Loads
Jet Coin Laundry has one location, as a Laundromat and services over 30 apartment complexes and several routes of hotels with coin operated washers and dryers. Mike owns and operates the business. "I have used Mendenhall for 30 years. I have purchased hundreds of thousands of dollars in equipments, and spent tens of thousands of dollars on parts.  They have been real loyal and honest, very fair with us. [They are] pretty prompt on service and parts too.
Mike says, "I would refer Mendenhall Laundry to a lot of different people. They have been honest and fair with me, which goes a long way. I have watched them go through two generations. I started with the dads 30 years ago. Now I do business with their sons who are running the business."
– Mike, Jet Coin Laundry
---
Self Started Coin Operated Laundry Business Serviced and Supported By Mendenhall
Kerry McClous is a laundry route operator who sells and installs coin operated equipment in apartment houses on the north end of Salt Lake City. He provides the majority of the service on the machines. He purchased equipment from Mendenhall and takes advantage primarily of their parts department and bi-annual service school.
"I like using Mendenhall.  They are the Maytag distributor [in the area] and I exclusively use Maytag in my business. I really like that they always have equipment in stock. Their parts department is really well stocked. It saves me from having to have lots of inventory on hand, I am so close, [I can just go pick up the parts I need.]  I do take advantage of their service school twice a year. Maytag sends a guy out to Mendenahall. I can learn about new equipment, [and take] time to get caught up. I give them very excellent review. "
"I appreciate them, I know them personally. I know that they appreciate my business."
-Brad, Kerry McCloud Apartment Laundry Service